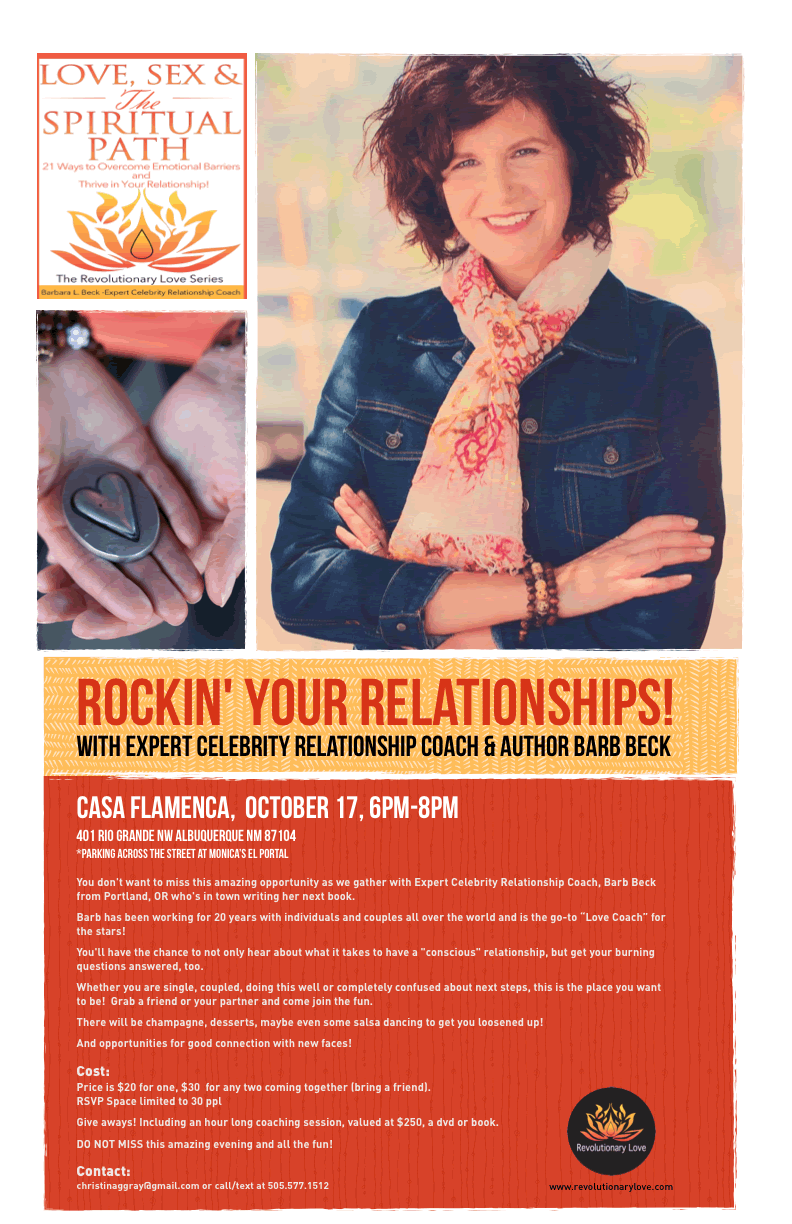 I'm in Albuquerque, New Mexico working on my next book and I would love for you to join me for a very special conversation "Rockin' Your Relationships" - at Casa Flamenca this month: October 17th, 2014 from 6 pm - 8 pm. We'll talk about what it takes to have a "conscious" relationship AND I'll answer all of your burning questions about love, life, and relating. Whether you are single, coupled, doing this well or completely confused about the next steps you should take to a happy fulfilled love life, this is the place you want to be! Grab a friend or your partner and come join the fun. There will be champagne, desserts, maybe even some salsa dancing to get you loosened up!
I'll also be giving away some exclusive goodies including an hour long coaching session, valued at $250 and more.
Cost: $20 for one, $30 for any two coming together (bring a friend!!).
RSVP: Space limited to 30 people. Click here to reserve your space now.